Racing Update
Published 18:43 on 30 Jun 2021
Christchurch Keg and Norman Cummings Cup
Congratulations to Clive Sampson (Scow) and Ian and Mel Bray (Graduate) for winning the above trophies on Saturday. Also huge thanks to all the RO and escort crews volunteering to make this racing possible.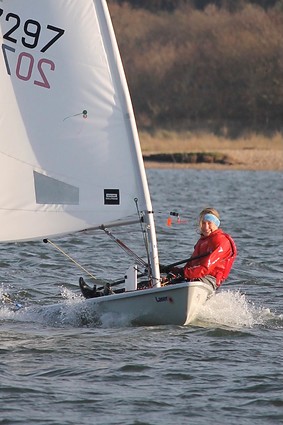 Ladies Sailing
A great last session with another great range of dinghies for 'Buoys mean Prizes'. A dash in any order around the harbour to accrue as many points as possible by touching buoys with hands as you passed in a set time frame. A great way for the newer ladies to learn where the buoys are, and the more experienced to judge wind and tide for maximum gain. Results at the end of the season! Well done to all and to our additional 'L' plate escort crew for doing such a great job.
This Thursday is the next Ladies session so come along if you would like to join us.
Scow Capers
Last Wednesday we had a fleet of 21 boats out for a very long Capers race, with Patrick DeLaine winning and wife Christine DeLaine coming third - a 'family' first for the fleet. This week we had a smaller fleet of only 12 boats, but 4 of the helms were women - another first for the fleet, with Cherry Giles placed second behind Graham Fairbrass!
Calling All Dinghy Sailors!
Keep the dates of Sat 24th & Sun 25th July Free!!

CSC Harbour Challenge.

6 Races over two days.
All Classes and Junior Racers are very welcome.
Prizegiving on 25th.
Last updated 05:40 on 1 July 2021